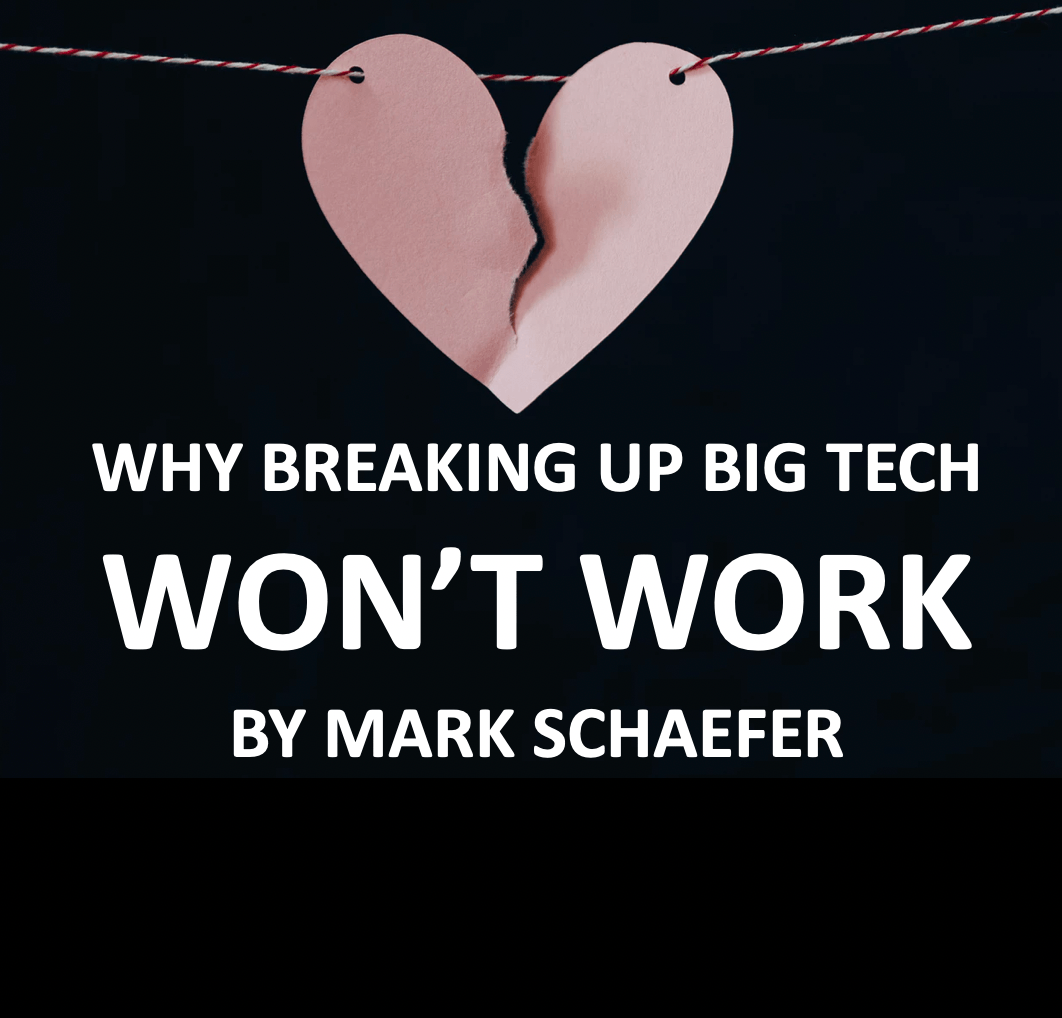 Senator Elizabeth Warren is talking about breaking up big tech — Facebook, Google, and Amazon to be specific — and has made this a central tenet of her run for the American presidency.
She has tapped into a growing unease that these companies are far too powerful and are depressing competition and innovation. Senator Ted Cruz, her ideological opposite, said he agrees with her (probably for the first time). Even if she falls short in her bid for the nation's highest office, she has at least forced this issue into the mainstream political conversation.
To her credit, "Team Warren" took to Medium to lay out her argument. It is interesting, compelling, and mostly factual. I encourage you to read it.
Meanwhile, the U.S. Justice Department is gearing up for a possible investigation of Google, while the Federal Trade Commission has taken jurisdiction for possible antitrust probes of Facebook and Amazon, The Wall Street Journal has reported. It is unclear right now what outcome the government would seek, if it did pursue such investigations.
So while there seems to be a lot of emotion and even momentum on this issue, a break-up won't work. I'll explain this today.
Our limited bandwidth
When it comes to cars, clothes, and breakfast cereal, we love choice. We like to be presented with a ton of options, colors, and flavors.
But when it comes to something like a social network, we don't want all that choice. We like all our stuff simple and in one place.
For example, if any company promises to be "the next Twitter," run away. We don't need another Twitter. The one we have works just fine. We only have the psychological bandwidth for one of those. Go work on something else.
The failure of Google Plus was complicated, but in my view, the central reason for the demise was that we already had a functional social network — Facebook — and despite its flaws, consumers didn't have the bandwidth to consider additional complexity and choice. In 2011, I predicted the demise of Google Plus the day it launched, pointing out that the psychological switching costs would kill the effort.
Same thing here. We don't want more choice. We like psychological monopolies.
We may hate the idea of one big Facebook or Google, but do you really want to search for stuff in more than one place?
Breaking up big tech is different
There's a difference between delighting our senses with new cars and breakfast options versus vying for a bigger piece of our precious time and attention. We're creatures of habit and we don't want to spend our mental bandwidth constantly learning new social network skills. We're lazy consumers when it comes to expending mental energy … and there's nothing wrong with that.
I freaking love Amazon because it takes so little effort. I might be able to find something cheaper on another site but I don't care. I can satisfy any whim, from anywhere in the world, at any time, and know that my desires will be delivered quickly and reliably to my doorstep at a fair price. From a consumer perspective, who in their right mind would want to mess that up?
Intellectually, breaking up big tech makes sense. But a major reason a break-up won't work is because deep in our hearts, we don't want the government to upset the fabric of our lives. Just leave our shopping cart and Candy Crush game alone please.
Walmart: The first Amazon
I was living in a small Texas town when Walmart built their first store there. Talk about crushing the competition! Virtually every store on main street was wiped out — sporting goods, clothing, hardware.
Walmart was the first Amazon, creating a monopolistic model so powerful almost no small business could compete.
Why didn't the government break up Walmart? Because we liked Walmart. We could find almost everything we want in one place for a low price. Sound familiar?
Any move that forces consumers into an extra click of inconvenience will be met with resistance.
Advertisers like it the way it is
Some major advertisers say splitting up Google and Facebook into smaller companies could work against their interests. The technology giants have allowed them to reach huge audiences and target them efficiently.
"I cannot walk away from scale, as a brand that needs mass marketing," said Raja Rajamannar, MasterCard's chief marketing officer in a WSJ article.
"Look at what Facebook and Google do for me—they have pretty sophisticated tools and consumers' demographic information and location," and they can help advertisers reach a swath of the population, said a top marketing executive at a quick-service restaurant.
I'm not sure big advertisers would actually lobby to keep the tech monopolies in place, but there is probably little support from Facebook and Google customers for more complexity. These customers also want to keep the tech monopolies in place.
The invisible hand
Another aspect of the situation that Senator Warren and others are missing is that market forces are already creating new competition organically.
Between Instagram, WhatsApp, and its own social network, Facebook is undeniably powerful. But it is losing users on its main social site at a tremendous rate because it has no moral compass and people are fed up. That smells like business opportunity.
I could argue that …
Fortnite is the most important social network in the world right now.
The average user of Twitch spends more time there than on Facebook, Messenger, and Instagram combined.
Snapchat owns the attention of GenZ.
China's WeChat is the best social platform in the world and they'll eventually find an opening in the US (they own a piece of Snapchat now).
So Facebook is destroying its own marketplace because it is immoral and stupid and other competitors are stepping in. That's how the invisible hand of capitalism works.
Likewise, Amazon is incredibly dominant in the world of eCommerce. But it has also forced the creation of a vibrant and exciting direct to consumer movement that barely existed 10 years ago. Direct to consumer revenue doubled in the past two years!
It is forcing retailers like Nike, American Eagle, and Nordstrom to re-invent the brick and mortar store experience. It is going to be a difficult transition, but there are powerful anti-Amazon business models driving innovations not captured in the eCommerce numbers.
Sure … the tech giants are so powerful they're scary. But don't overlook the fact that market forces are at work building new commercial pathways that will delight consumers in inventive new ways.
A need for regulation
While I am skeptical that breaking up big tech will work, I am positive this industry is heading for significant new regulations.
Even tech industry insiders like Marc Benioff of Salesforce are comparing Facebook to the cigarette industry –"it's addictive and bad for you."
Regulation is one of the mega trends coming at us that will make the world of social media marketing incredibly hard to predict. Look for regulations to start pouring in after the 2020 election.
Breaking up big tech? Sure, there will be a movement in that direction. But when it gets down to practical realities I don't think we will get there. The average person doesn't care about advertising monopolies or Amazon's buying power.
We just like things simple and all in one place.
Your thoughts?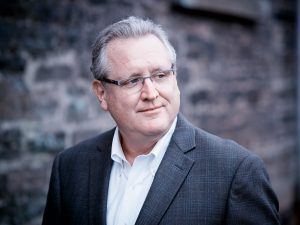 Mark Schaefer is the chief blogger for this site, executive director of Schaefer Marketing Solutions, and the author of several best-selling digital marketing books. He is an acclaimed keynote speaker, college educator, and business consultant.  The Marketing Companion podcast is among the top business podcasts in the world. Contact Mark to have him speak to your company event or conference soon.
Illustration courtesy Unsplash.com