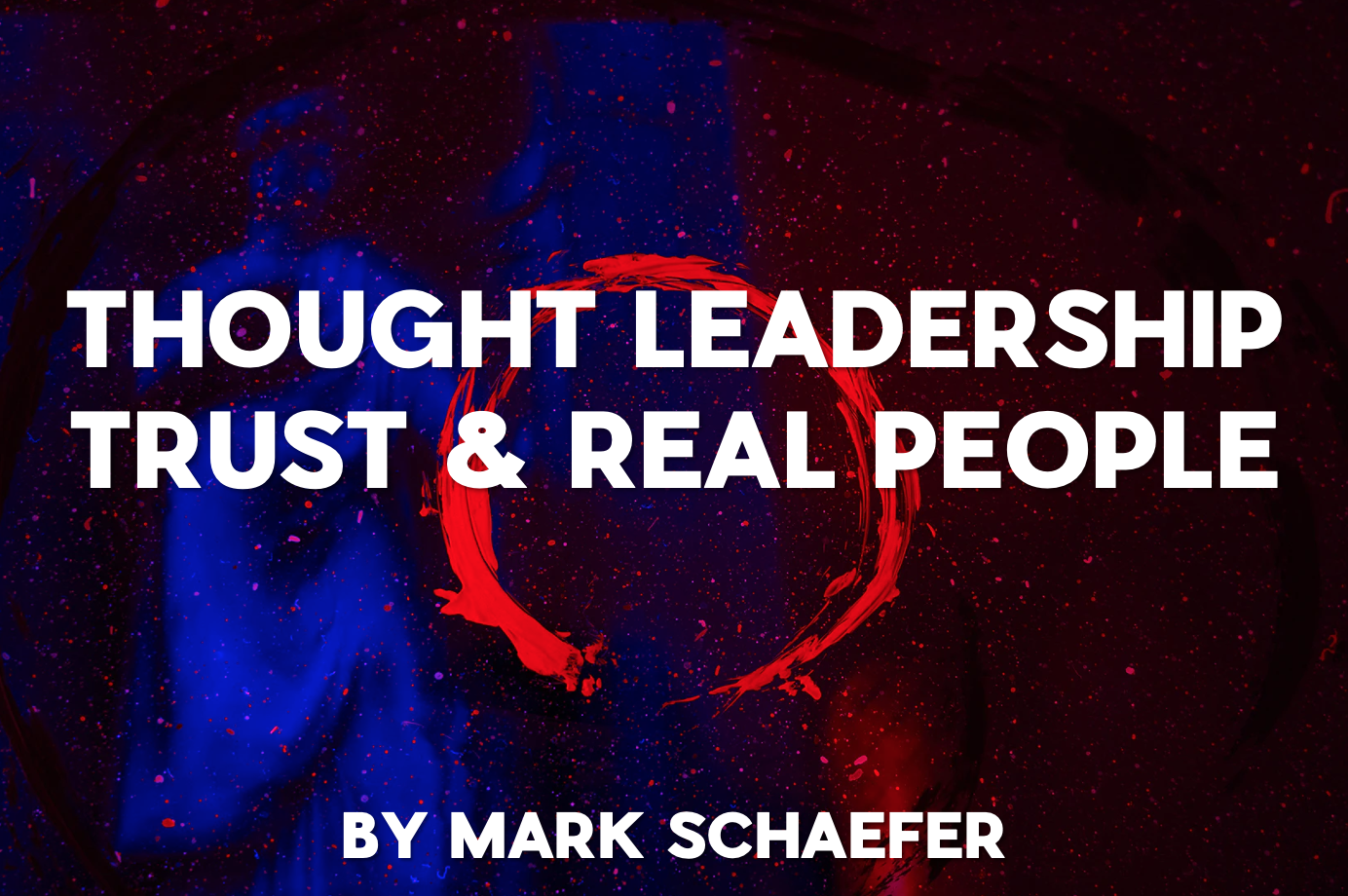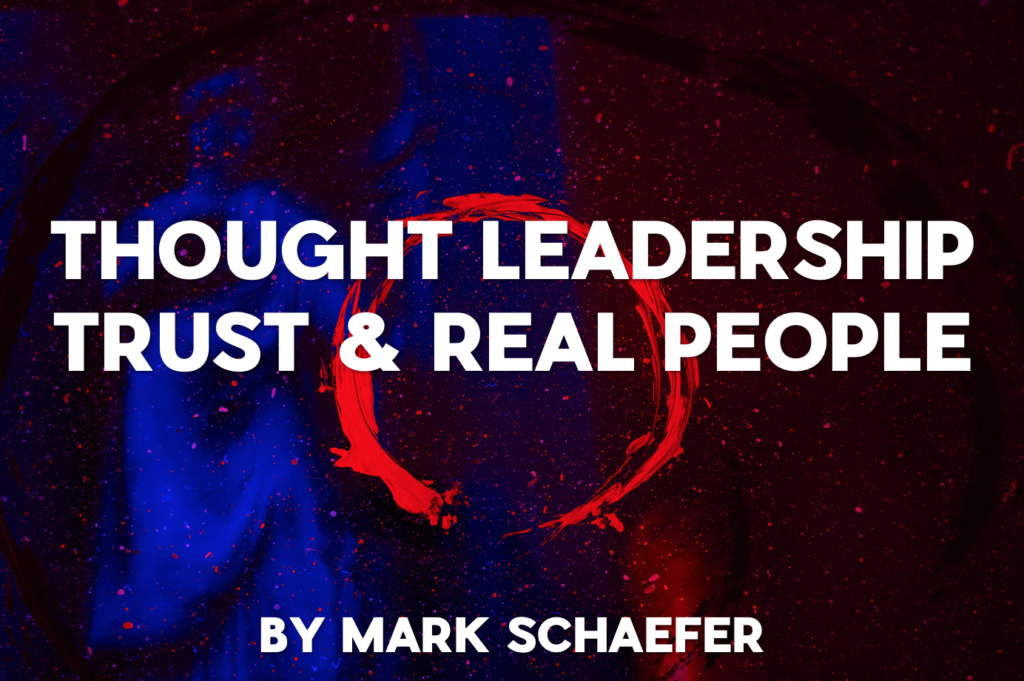 I've been doing a lot of online classes and workshops and I've had many questions about how "the most human company" mantra manifests itself in the real world. How do we put a face to a company when we are aiming at thought leadership? Does it really matter?
One conversation was centered on this interesting question: WHO is really the brand? Is it a company? A blogger for the company? Or a little of both?
There are a few companies I follow that create content in remarkable ways to build trust, including McKinsey, Deloitte, MIT Sloane, and Pew Research. These are brands I trust because they have content I can trust. I feel safe and confident in sharing their content and incorporating their ideas into my own narratives. Their thought leadership becomes part of MY thought leadership!
So, my trust is ultimately in these well-established brands. Off the top of my head, I can't name a single blog author at these companies.
However … It would be really odd if these companies posted content without identifying the author. That would actually raise distrust. I want to know the name of the author, I want to see their face, I want to know what they do.
This is an important human connection that assures me that
a real person was accountable for this, not an agency
I could contact a real person if I needed to for follow-up
I can find more of their articles if I think it would be valuable (I often click on a name to find more!)
Naming an author puts a face to the company and establishes accountability for the ideas and opinions. This is a small but important touch that makes the company "more human." In fact, I would be suspicious if I didn't know who produced the content. Why would no person take credit for their work?
So to me, there is a subtle relationship between a company, an author, and content that works together to create that all-important trust.
Connecting the dots
My friend Andy Crestodina of Orbit Media recently published some research that might seem contradictory to my views.
Andy surveyed nearly 500 marketers and 70 percent said "it's not essential that a thought leader be a person. A faceless company will do. And if it is a person, they don't even have to write the content themselves."
I think this is a nuanced point … and not necessarily contradictory.
As I admitted, I also have an affinity to "faceless" brands like McKinsey. But my trust is based on the fact that there are always real people behind the content … even if I can't name any of them right now.
I think it would be a mistake to believe that people trust "faceless" more than … well, I guess you would say "faced" content!
Even if a post is ghost-written, attaching a human face to the piece demonstrates accountability — "I stand for this."
Thought leadership and branding
There is another important aspect to this that has to do with the size and awareness of a brand.
It's likely that nearly everybody reading this post has heard of a well-known company like Accenture or Adidas.
But have you ever heard of Andy's company Orbit Media? It's not a household name.
If I started seeing posts from Orbit Media … with no author … I would probably never read them. I might think, "here is another company trying to sell me something."
But years ago I started hearing about this guy Andy Crestodina who was pretty smart … and he founded something called Orbit Media. I started reading his posts. I met him at a conference and he handed me one of his books. Years later I had dinner with him and now he is a trusted friend.
And now I'm giving his personal brand and reputation a boost through this post because I trust him and admire his thinking.
Really, the only way for a small company like Orbit to be human is … to be human! There has to be a face.
I am not connected to that company by a logo, social media post, or sponsored content. I'm connected because of the trust I have in a real person — Andy.
I hope that provides some context to the relationship between thought leadership, content, and the personal brand.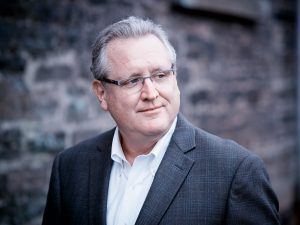 Mark Schaefer is the chief blogger for this site, executive director of Schaefer Marketing Solutions, and the author of several best-selling digital marketing books. He is an acclaimed keynote speaker, college educator, and business consultant.  The Marketing Companion podcast is among the top business podcasts in the world. Contact Mark to have him speak to your company event or conference soon.
Illustration courtesy Unsplash.com