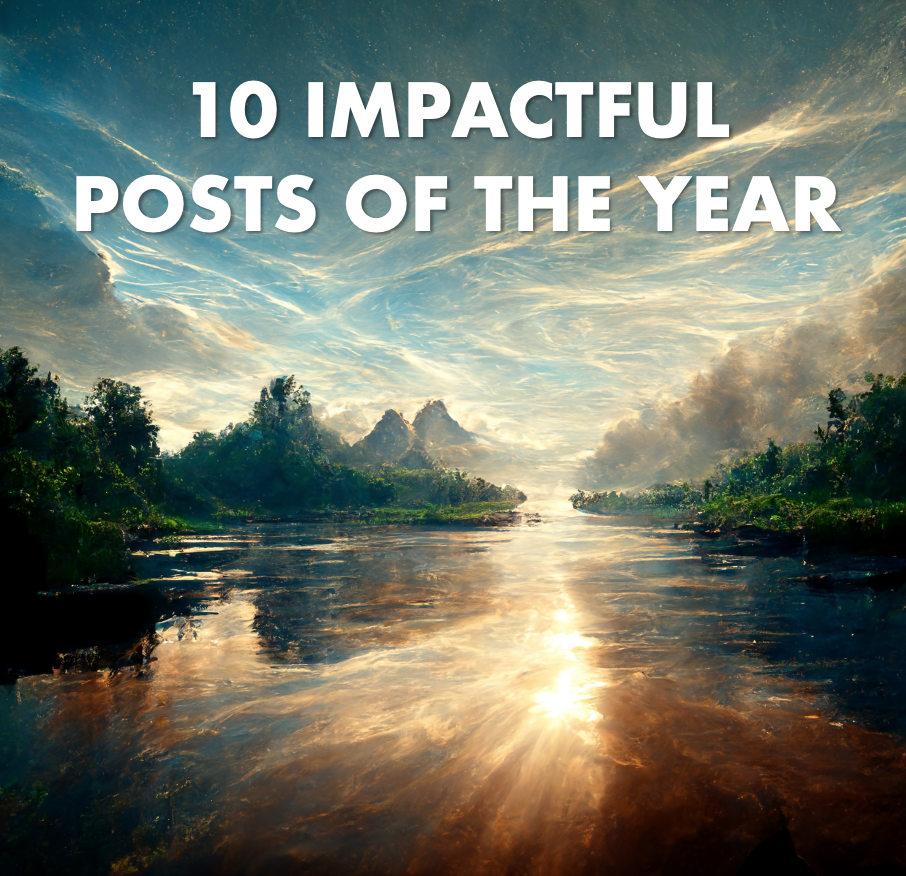 Each year I have a tradition of posting the ten most impactful blog posts I wrote during the past year, based on your "votes" of page views. This allows me to:
Reflect on what my audience likes
Elevate some posts you might have missed
This year, I'm going to do something a little different. I'll tell you the story behind each post, perhaps a lesson about why the post worked, or why I chose to write on that topic. Here we go:
Two impactful blog posts on personal branding posts in at number 10 and 11 in our countdown (this is number eleven). This represents one of the most overlooked ideas in marketing — corporate marketing departments should redeploy budgets to surround key executives with the resources they need to have powerful personal brands.
Nobody believes your ads, but they will believe your people. Why not focus there? I am already doing corporate training in this area. I think this will explode in coming years.
Creating content on social media can be intoxicating because it seems "free." Most people try to drive engagement as a key metric. But engagement can make you go broke! This post hit a chord with many people because it spoke a difficult truth.
This is a characteristic of popular blog posts — articulating an issue everybody is talking about but afraid to write about — a spiky point of view!
One unique characteristic of my "voice" is that I've been around awhile. I can connect the dots and look at the field of marketing as a progression through time. If marketing seems really hard to you, it's because it is.
I've seen marketing become insanely more fragmented and complex. Sure, it's hard. But it's also the most fascinating career ever.
I collect trends. I'm always watching carefully to see what change in the world is percolating and then reaching a boiling point. Declines in mental health have been coming at us since the 1960s. Now it is a factor that will pervade our companies and our marketing for years to come.
I think we're all seeing it but not necessarily thinking through what it means to our work in marketing. A recent McKinsey study showed that 51 percent of Americans aged 18 to 24 have sought medical treatment for a mental health issue. The average is 24 percent for all other age groups.
If you think it through, this is going to impact almost every aspect of life and business. This trend is something I address directly in my new book Belonging to the Brand: Why Community is the Last Great Marketing Strategy.
The War in Ukraine is a monumental tragedy. Arguably, social media enabled the counter-attack against Russian forces. This post was written in the early days of the war when Ukraine's response seemed miraculous.
For some reason, 2022 was a year of a lot of reflecting for me. I also wrote a post about the five times I almost died!
Most of my blog posts originate from questions I receive in interviews. "What would you have done differently" is a common question but one I never addressed in a blog post before. This is an honest post that expresses some regrets.
I never, ever talk about money. I abhor shilling and get-rich quick schemes as sales bros pose next to their rented Lamborghini.
But I broke my rule just this once, not as a way to brag, but to provide really helpful advice about what it takes to have success publishing books. It is extremely hard to make money on business books. My story is so unique that I needed to share it.
This was a weird year for me in many ways, but nothing was as bizarre as my experience launching (and eventually collapsing) a creator crypto token.
My career has been a series of experiments, and this blog has been a chronicle of those adventures. Launching a creator token was nerve-wracking, a huge distraction from my business, and one of the most interesting side projects I've ever had.
This was a very unusual topic, and I was one of the first to write about my experience, which contributed to the post's success.
In May, I wrote a post focused primarily on the impact technology would have on content marketing.
One trick that may have contributed to this post's popularity is that I used a number in the headline. Research shows that people view number posts as "snackable content," and the most popular number to use is 10.
My number one prediction was that AI-generated content would become a game changer, and a few months later that prediction came true …
I've been blogging since 2009, and this is the first time that the most popular post of the year was also nearly the last post of the year. Most of the popular posts naturally occur at the beginning of the year since they have had more time to accumulate views.
This is also a post where I made an incredibly bold claim: one technology is transforming marketing forever. I've never said anything like that before. Not even close.
But I'm also correct. The introduction of ChatGPT, a user-friendly access point to artificial intelligence, will impact almost every aspect of what we do — from research and analysis to strategy, planning, and content creation.
The popularity of this post is also a lesson in hustle.
In its first five days, ChatGPT attracted 1 million users. It was blowing up, and I knew there would be a ton of content published about it quickly. In about 18 hours, I scheduled an interview with acclaimed tech analyst Shelly Palmer, did a podcast interview, transcribed and edited the interview, and posted the blog, podcast, and video online.
This post was popular because it was a great interview, but it was also great because I worked my tail off to be one of the first people offering a thoughtful commentary on the technology and its impact on marketing. The tenth article on a topic is never the one that goes viral.
Thank you very much for supporting my blog for more than a decade. I'll keep working hard so that you choose to spend time with my content, it will always be worth your time.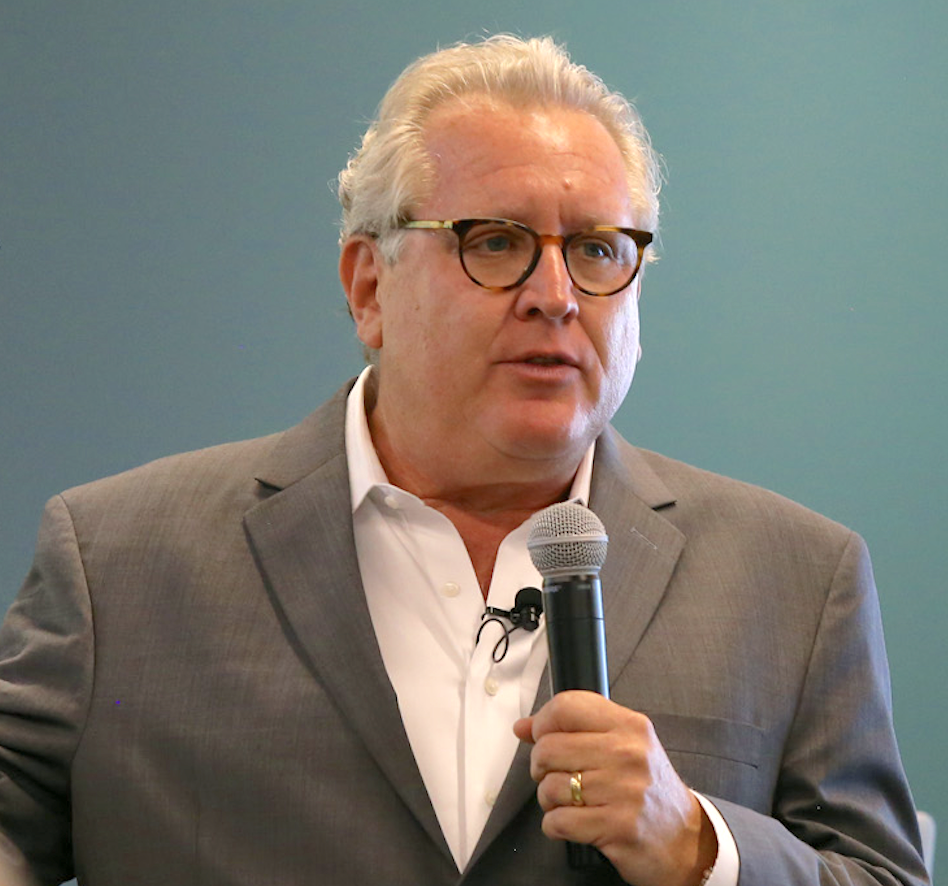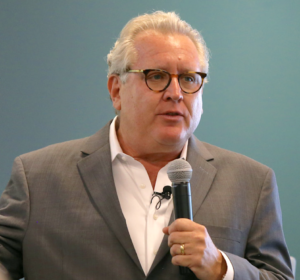 Mark Schaefer is the executive director of Schaefer Marketing Solutions. He is the author of some of the world's bestselling digital marketing books and is an acclaimed keynote speaker, college educator, and business consultant.  The Marketing Companion podcast is among the top business podcasts in the world. Contact Mark to have him speak at your company event or conference soon.
Follow Mark on Twitter, LinkedIn, YouTube, and Instagram.
Illustration generated by MidJourney