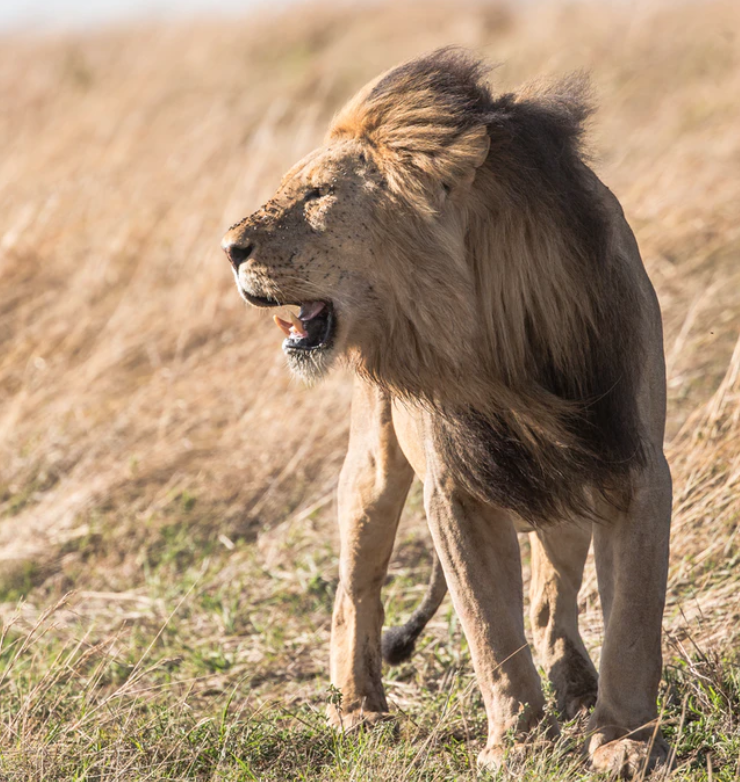 Does it seem like you're simply careening from crisis to crisis these days?
As marketers, we've been dumped into a big fat cauldron of boiling uncertainty. We're struggling through an economic meltdown, a polarized society, a pandemic casting a shadow of constant fear, a period of civil unrest and social upheaval.
How do we take charge and sell something in an environment like that?
I've been fortunate to be in contact with many amazing marketing leaders over the last few weeks and here are the common problems I'm hearing:
The current situation has disrupted everything we had planned and budgeted. Some marketing channels that rely on face-to-face contact don't even exist any more.
We're afraid to make a move. What do we say?
The pressure to drive sales is unrelenting and we don't know how to respond in this environment.
Budgets have been dramatically cut.
If we do something bold we could lose our jobs.
Sound familiar?
The imperative
How do we go forward? There's a quote from marketing legend Philip Kotler that keeps ringing in my head throughout this chaos.
On the one-hundredth episode of Douglas Burdett's exceptional Marketing Book podcast, the legendary Dr. Kotler, now 87 years old, said in his interview:
"What consumers are missing in our world is high touch. They're missing the satisfaction of real relationships and knowing that other people care.

"There's a hunger in our world for real intimacy and experience. Brands need to be more human and authentic. They should stop trying to be perfect. Human-centric brands should treat customers as friends, becoming an integral part of their lifestyle. Brands should be more like humans. Approachable. Likable. Even vulnerable."
To me, this timeless wisdom seems like an effective recipe for success in this upheaval.
Enable real relationships.
Let people know you care.
Be human and authentic.
Stop trying to be perfect.
Treat your customers like friends.
Be approachable. Likable. Even vulnerable.
The problem is, at many companies, this seems like a CRAZY idea. That's why it's time for marketing leaders to step up, take charge, and lead the change in marketing that's coming anyway.
How to do it wrong
The biggest problem is that companies are trying to hold on to the old ways of doing business. They're locked into an obsolete marketing culture, a budget that funds stuff that doesn't work any more, and ad agency relationships not built for this day. So, they try to go on with their "normal" marketing programs in an abnormal time.
An example of a recent ad that I HATE: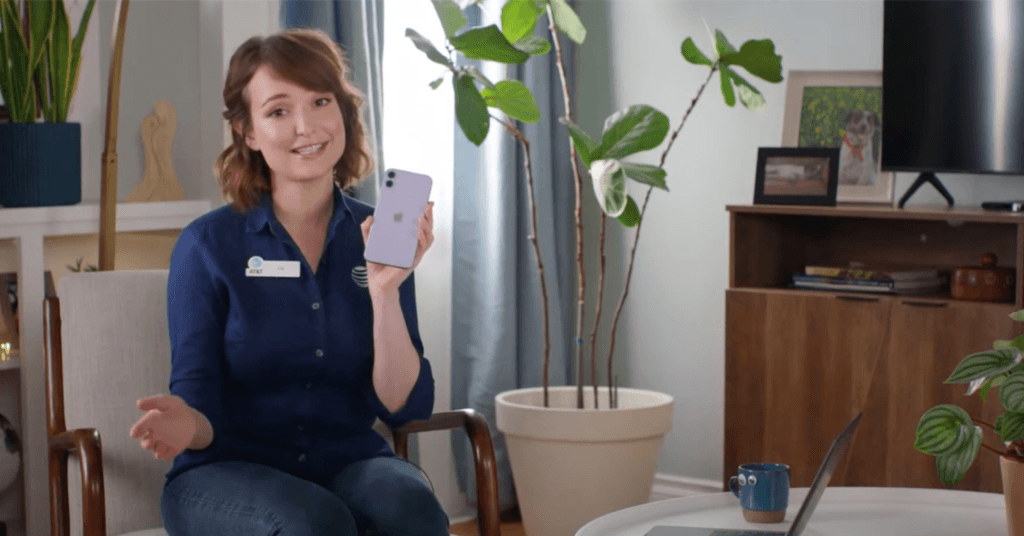 This week, AT&T brought back the beloved "Lily" character, an actress playing an in-store sales rep. I liked the funny Lily commercials of the past but this new series falls flat.
Lily claims that she is now "working from home" (wearing her neatly pressed uniform and name tag?) and that she is there "to help." How is she helping us? She wants to sell us a new iPhone.
And oh yes, her new best friend is a guitar that she pasted some eyes on, a tone-deaf joke poking fun at our isolation and the serious problem of mental illness devastating millions of lonely people and families.
This is everything wrong with marketing right now. When I view this ad, all I can see is some New York agency trying too hard to be funny and a desperate attempt at relevance.
There is nothing in this ad that is actually real, human, helpful, or authentic … let alone vulnerable.
In real life, Lily would probably be saying: "Hi! Remember me? I just got laid-off from AT&T because our stores are closed. Can anybody help me figure out how to file for unemployment?"
I don't want to hear a fake employee tell me AT&T is "with us." I want to see a company show up and actually do something. Side note: AT&T's website claims that part of its COVID assistance is offering the ability to pay bills online. Woo-hoo!
Making the same old ads with the same old messages is a failure in leadership. Somebody at AT&T knows how to be human in a crisis. But they probably can't do it when their company is locked into marketing practices from 1998.
And it's not just AT&T. It's a problem almost everywhere I look.
Time to step up
Here is an organizational truth. There's no such thing as a grassroots cultural change.
If your company is slogging through this global crisis trying to do the same kind of marketing and ads you've always done it's because your leadership team (which may include you) can't or won't adjust.
If there is ever a time for a change in attitude and culture, it's now. The pandemic and widespread civil unrest are amplifying changes that needed to happen anyway and it's also a time for the inevitable quantum shift in marketing practices I've called for in my Marketing Rebellion book.
We have a choice.
We can be greedy and opportunistic, or we can fight to the other side and do it in a way that's caring and human-centered, full of compassion and grace to our customers who are suffering through illness, job loss, social strife, and paralyzing fear of even going to a grocery store or touching a doorknob.
If you want to survive and be stronger when things turn around, you must demonstrate that now. We're in a crisis and we might be in the business fight of our lives. But it is also a real opportunity for leaders to emerge and drive needed change..
Take charge.
Marketing leaders need to:
Create messages sensitive to the context of a suffering world convulsed by protest and fear.
Show, don't tell. Don't just lend a hand. BE the hand.
Make sure messaging is aligned with the company DNA and brand values.
Demonstrate true empathy … even vulnerability.
Stand up to company politics trying to overrule what is right.
Break the cycle of legalese and ad agency scripts. Stop saying the same damn thing — "We're with you" — and act like a human being!
Dispense hope.
The world is not going to recover from these problems with a V-shaped economic rebound. Our customers will have new habits and even permanent fears for years to come. So I'm not proposing a new tactic, I'm proposing a new mindset.
Here's the opportunity: Make a choice to be a leader. Stand up and create a legacy. Do something right. Do something bold, authentic, and meaningful that will make your customers remember you forever.
Marketing is the face of the company. We're the creators. We can choose now to lead in a way that is legendary.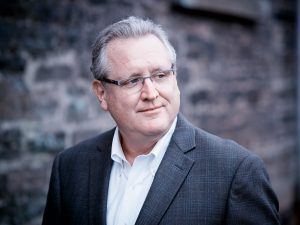 Mark Schaefer is the executive director of Schaefer Marketing Solutions. He is the author of several best-selling digital marketing books and is an acclaimed keynote speaker, college educator, and business consultant.  The Marketing Companion podcast is among the top business podcasts in the world. Contact Mark to have him speak to your company event or conference soon.