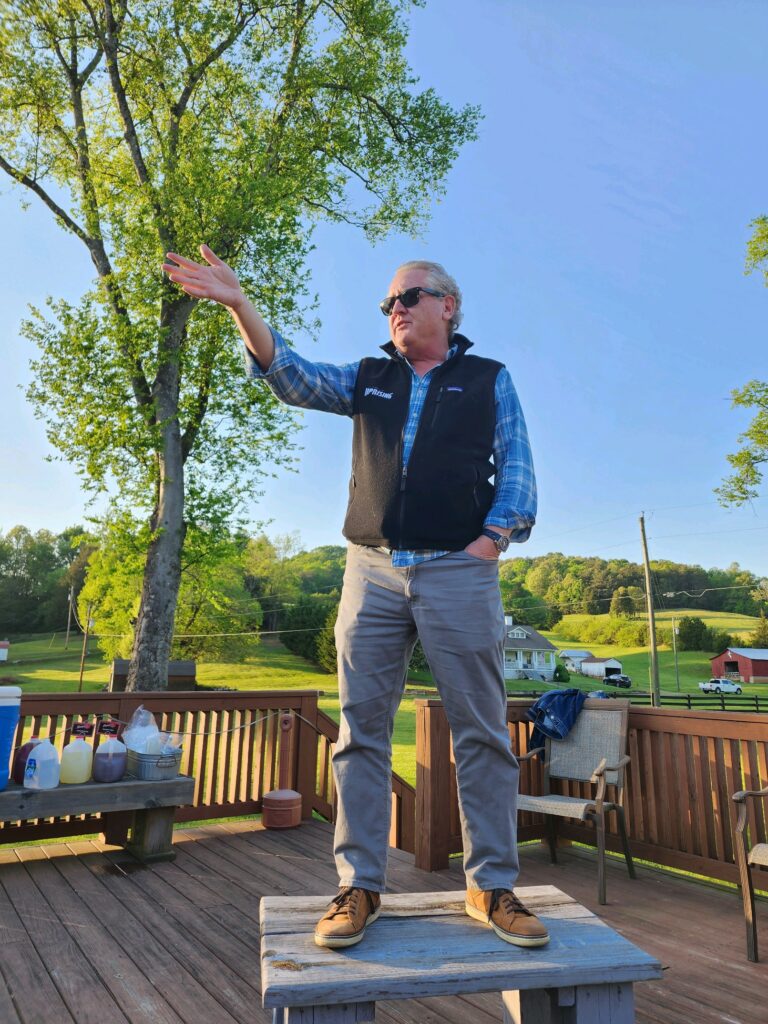 Each year, a small group of marketing leaders gather at a beautiful lodge in the woods to think big thoughts about the future of marketing. Our aim is to help each other remain relevant in a fast-changing world. The event is called The Uprising (every marketing rebellion needs one, right?).
Although the experience was merely two and a half days, this was an intense immersion in new marketing ideas, natural beauty, and meaningful new relationships.
Honestly, we covered so much ground that it is intimidating trying to capture what happened there. I was literally on the edge of my seat, listening to experts projecting how new customer connections, communications, storytelling, and technologies would revolutionize marketing.
Here are a few highlights. I asked some of the participants to add their own ideas of what they loved.
Relentlessly relevant
The purpose of this event is to support marketers with their personal relevance in a fast-changing world. I set the stage with ideas about strategies about how we need to combine core competencies with "waves" of change coming at us in the world. I encouraged the participants to view the following sessions as possible seams of relevance.
Mathew Sweezey provided insights on his networking strategy that has connected him to some of the top marketing minds in the world.
Reaction: "The most profound takeaway was around trust in the age of AI and this idea of Kinship economy and community as a media. Community will discern the truth and it is becoming an arbiter of media." — Jola Burnett
"Day one, hour one, Mark mentioned the idea of wearing the crown only you can wear. This struck me in a new way, and allowed me to think about the skills and experiences I can contribute to an organization in a new way." — Sarah Neely
A new way to look at story and content
Sarah Neely is a word of mouth marketing expert and she discussed new strategies to ignite content to relevant audiences. She provided an inspiring example of how she was able to create conversations about Red Bull in the early days of the product with almost no budget.
I've often said that the economic value of content that is not seen and shared is zero. Sarah provided actionable examples of ways to take content directly to potential customers. A common theme is to craft content that is Authentic, Interesting, and Relevant.
Reaction: "I talk about story all of the time — crafting it, encouraging it, finding the story. BUT I didn't really ever consider a brand story being a text between friends. Mind blown — different perspective unlocked!" — Dr. Jules Morris
A new way to connect to customers
Robbie Fitzwater provided case studies on how to "out-human" bigger competitors. By using humor, superior content, and timely email personalization, he showed how smaller retailers can out-maneuver titans like Walmart and Amazon. He provided an example of how an intimate connection strategy more than quadrupled sales for a small equestrian company.
Alex Ledesma provided an update on how brands are beginning to use Web3 and NFTs to unleash new customer value and premium programs that lead to loyalty and new revenue opportunities. While this is still within the domain of larger brands right now, he explained that adoption is growing.
The new world post-pandemic
Jola Burnett is a VP for Ipsos, one of the most important consumer research companies in the world. She provided a far-ranging view of fast-shifting trends. A few highlights included:
Consumer behavior is influenced by a view of the world immersed in many crises. We are in a polycrisis.
"Purpose" is growing in importance to consumers as a way to combat problems with their purchasing power. She revealed provocative research showing that there is an expectation that brands should be actively solving global problems.
Jola led a discussion on the responsible use of artificial intelligence. Being replaced by AI is a massive concern for young people and 64% of Americans say the government needs to take action. We also talked about AI jeopardizing "purpose" as well as jobs. "Trust" will be a rare commodity in an era of deep fakes.
While most people are currently "meh" about the metaverse, Ipsos research shows massive economic potential and new marketing opportunities by 2030.
Ipsos believes the most significant opportunity on social media is livestream commerce. This trend is massive in China and picking up speed in Europe and the U.S.
GenZ is suffering from mental health pressures from multiple fronts. This is creating a move toward core values of wellness, happiness, and less screen time.
Reaction: "My most profound insight (there were many!) was how fast the world and our field is changing and how much AI is going to change our lives in ways we can't even imagine. I know everyone felt this deeply." — Heather McKay
Making hope a habit
I love to do is add little surprises to The Uprising experience. This year I hosted my friend Hallerin Hill, a multi-talented writer, consultant, Grammy-nominated songwriter, and philosopher. He connected the dots beautifully between his modest childhood and a relentless pursuit of self-improvement against the odds. He showed us all that we can make hope a mindful and systematic daily process.
Reaction: "I think we were all coming into the event a little stressed. Hallerin gave us the right message of hope at the right time." — Mandy Edwards
A new way to look at social media
I kicked off a discussion with the view that social media should be viewed as the beginning of a marketing process.
Richard Bliss provided a masterclass on using LinkedIn to dramatically increase reach.
Kimberley Gardiner, CMO of Tractor Supply, showed how she is emphasizing employee-generated content to create human connections with customers.
Daniel Nestle tied the conversation together by showing how all of this work can lead to community — the ultimate emotional connection.
Reaction: "I thought I knew how to use LinkedIn, but his insights from his experience and his consulting has changed forever how I will approach and use LinkedIn." — Mandy Edwards
A new look at AI and marketing
Dr. Jules Morris, an expert on creativity, gave a whimsical presentation demonstrating how AI alone generally is terrible when it comes to insight and creativity. She led a discussion on how AI can effectively jumpstart idea generation but ultimately the creative spark comes from humans.
Dr. Karine Abbou has been studying AI impacts and opportunities in content generation and other marketing tasks. She concludes that AI will overtake almost all content marketing activities. Humans will focus on insights and personal brand building. She also proposed that AI will overwhelm traditional search strategies, making many current websites useless.
Reaction: "The integration of AI into search means that chat and prompts are replacing keywords and links. This is an important development for SEOs and companies that depend on search traffic, but also a fundamental change in how we access information on the web." — Aaron Hassen
A new look at marketing and purpose
Keith Jennings dispelled the notion that marketing strategy starts with "why." He provided case studies to show that the "who" and "why" lead to the "what" and "how." He was highly critical of companies with "avowed" values (no action) versus companies that were actually putting their values to work (demonstrating purpose).
Keith went on to explain the difference between "story" and "narrative" when it came to explaining purpose.
Reaction: "My favorite presenter was Keith Jennings. I learned from Keith that to effectively connect Purpose to my Marketing my WHO and WHY must guide my HOWs and WHATs." — Kyle Ackerman
A new way to look at communicating with customers
Behavioral Science expert Nancy Harhut provided a tour de force explanation connecting technology, strategy, and consumer psychology to expose a new view of marketing effectiveness. Her presentation was divided into three sections:
It's not about how we think, but how we feel
Our choices are less rational and more reactional
Reliance on auditory cues that are baked into our ancient psychology
Reaction: "Nancy gave so much practical information, that was just incredibly fascinating. She shared material that was relatable and useful." — Sarah Neely
The highest value of The Uprising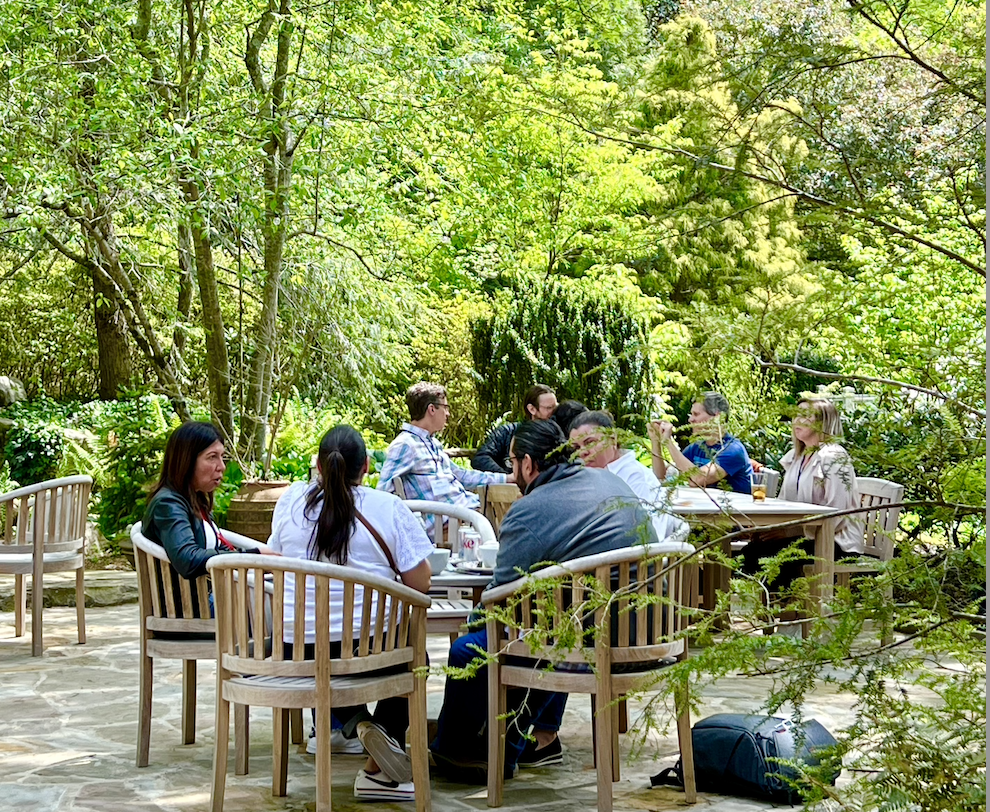 While the content provided during the event was significant and meaningful, the focus on personal interactions and conversations were equally important. I designed The Uprising to be heavily weighted toward interconnection and shared experiences that will provide a lifetime of value.
Nancy Harhut: "This is where marketers advance."
Dr. Jules Morris: "The best three days of the year."
Dan Nestle: "Mark's 3-day marketing think tank is the most powerful gathering of eclectic thinkers and marketing visionaries in our field today. One hour into day one, your brain is buzzing. By breakfast on day three, you're on a shared mission with 30 new friends. It's incredible."
Kimberley Gardiner: "By far one of the best marketing events I've ever attended. I came away with several key actionable takeaways and even better, a connected community of awesome marketers!"
Karine Abbou: "Those three days triggered something in me that I've never been able to express so far. Best experience of my marketing life."
Sarah Neely: "The speakers, the intention, and energy Mark has created, the collaborative environment and the curated group of attendees are all so important to making this event special and intimate."
Robbie Fitzwater: "Was wild to see this event with basically zero hierarchy. Everyone learned from and with one another in a really powerful and fun way!"
And this kind of sums it up this marketing experience. It was something more. It changed our lives …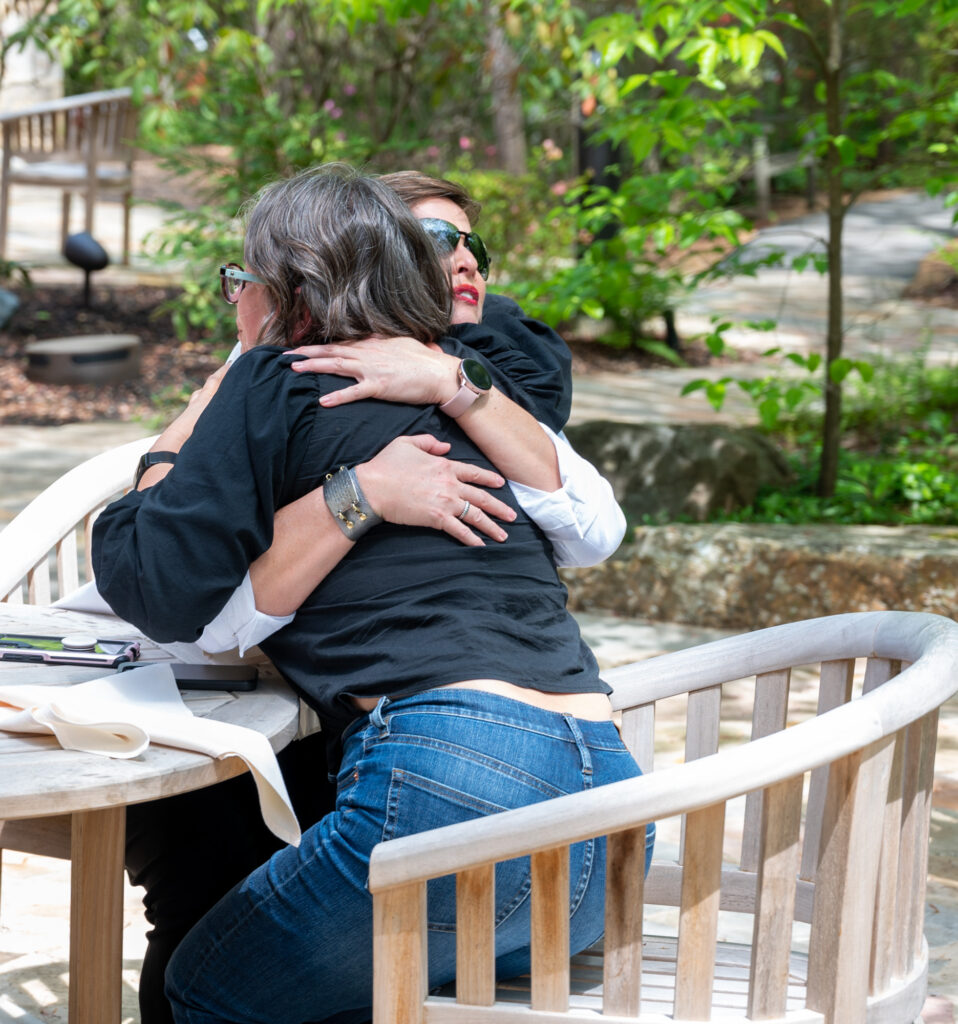 I want to invite you to experience The Uprising with me soon. The next retreat will be at Kilkea Castle in Dublin September 26-29, 2023. Learn more about the Uprising in Ireland.
We'll also be back at the lodge in Tennessee in 2024! Here are the details > Learn about the U.S. Uprising here.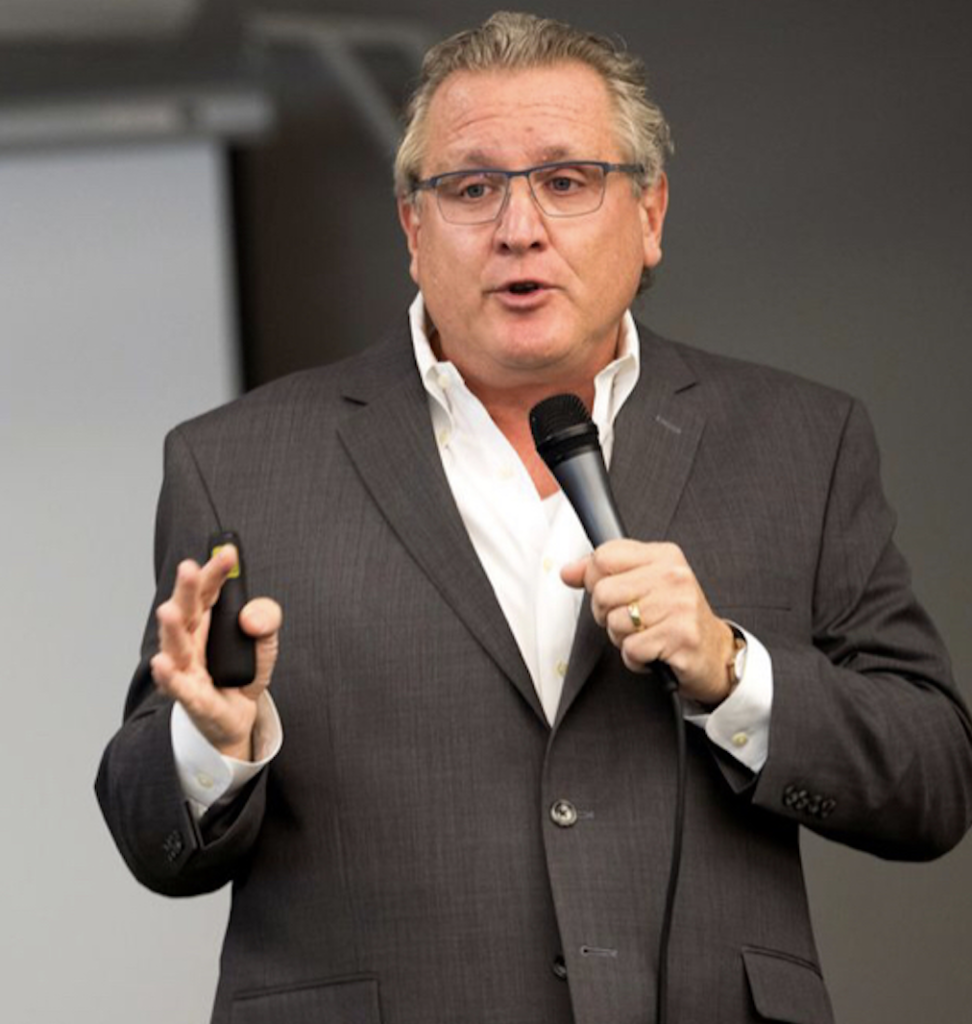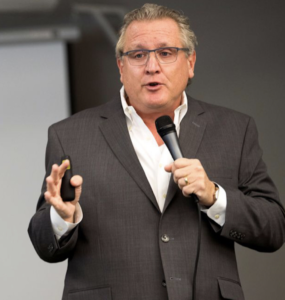 Mark Schaefer is the executive director of Schaefer Marketing Solutions. He is the author of some of the world's bestselling marketing books and is an acclaimed keynote speaker, college educator, and business consultant. The Marketing Companion podcast is among the top business podcasts in the world. Contact Mark to have him speak at your company event or conference soon.
Follow Mark on Twitter, LinkedIn, YouTube, and Instagram.