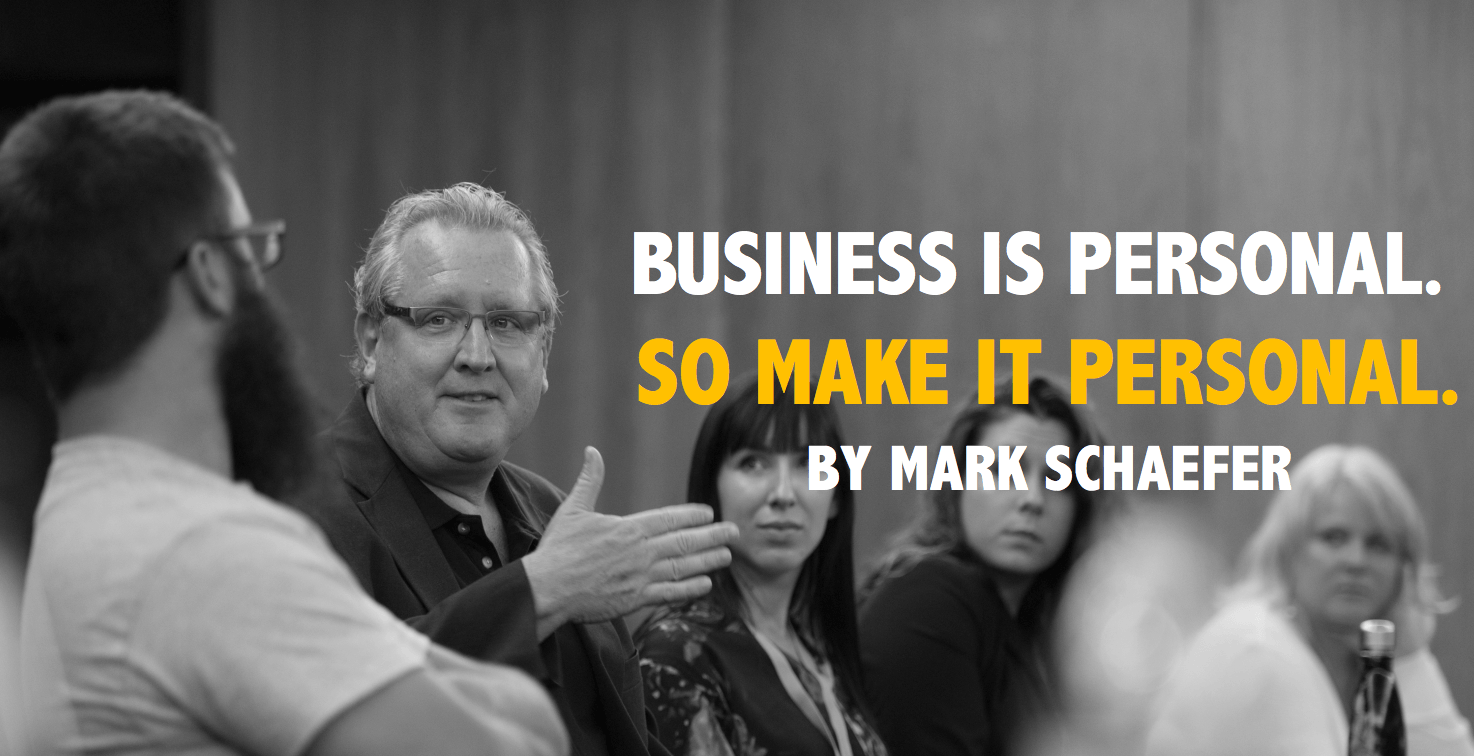 By Mark Schaefer
I recently helped an HR company with a sticky business problem. They were following the "best practices" of content marketing — answering questions, publishing consistently, sharing on social networks — but nothing was happening. In fact their business was in a tailspin.
As I reviewed their situation, here are some observations I made:
All of their new business was coming from existing human connections, not content.
The content being created on their site was not attached to a person. You could not tell who wrote the post.
There was only one video on the site and it was almost a year old.
The blog posts were primarily about company processes, not customer problems.
The home page was filled with campy stock photos.
Their primary social networking was being done through a company account, not any personal accounts.
Web traffic was up but there were no new leads or conversions.
What was going wrong?
Here was my diagnosis, and I think this perspective will help a lot of people who are selling personal services like HR, fitness, insurance, real estate, wealth management, legal, etc.
The goal is emotional connection, not content
Since the days of the first formal marketplaces, here is a business truth: People buy from who they know, like, and trust.
When selling a personal service, the goal of content marketing is not "content." It's to create an emotional connection to people over time through that content (and any other means) that leads to awareness, trust, and loyalty. We will not be loyal to a logo, a white paper, or a blog post, but we can become loyal to a person.
So in the case of every personal services business, the overriding goal is not to sell, but to become a trusted friend and neighbor. And to do that, you have to …
Be. More. Human.
If you've ever seen me speak or teach a class, it's likely that you've heard this advice before. To stand out in our world today, the most human businesses will win. This human connection is what we crave — what we have ALWAYS desired — even in an overwhelming content world of YouTube videos, infographics, and Snapchat filters.
For this struggling business, here was my primary advice: Look at everything you do … every post, every response, every interaction, every photo, every word … and think, "how can we make this more human?" Their customers are coming to them through personal connections. We need to position our content to do that too. That means:
Using real photos instead of stock photos
Including testimonies with real faces and real people
Adding personal stories to blog content
Using a lot more video when possible to show a smile, a face, some emotion
Adding faces and bios to their blog entries
Aggressively building personal networks on LinkedIn and Twitter (best for their B2B business)
Looking for authentic personal connection opportunities on LinkedIn and Twitter every day
The personal brand
I also encouraged the business owner to get serious about becoming known in her industry. Being known is different from being famous. It simply means having the reputation, authority, and presence to help you achieve your goals. And in this case, her goal was to build relationships that lead to business.
Following the detailed plan set out in my book KNOWN: The Handbook for Building and Unleashing Your Personal Brand in the Digital Age
is absolutely the best path forward for this business owner. I'm convinced that this four-step process is the way to do it and I really have not found any exceptions so far.
If she becomes known — through her content, her human presence, her authentic helpfulness — the doors will open, the calls will be returned, the business will come to her. People who are known and trusted have a permanent and sustainable advantage in this world.
I am increasingly convinced that in many cases, the future of corporate branding is personal branding.
The whole picture
Sometimes I see people getting sucked into the whole content marketing tornado and believe that a weekly blog post is going to save their business. That is probably not going to happen.
Marketing is a complex cocktail and yes, stuff like price, promotion, and placement is still important. So the ultimate marketing success for any business will come from something more than just  content marketing, but I wanted to cover just one subject with you today to keep the post at a reasonable length!
Abandon formulaic content marketing advice because your customers are not formulaic. They are emotional, stressed, and often irrational. Help them. Connect to them with empathy.
Business is personal. So, make it personal. Be. More. Human.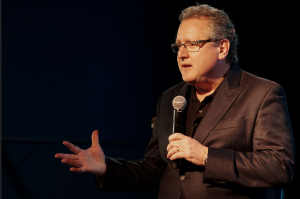 Mark Schaefer is the chief blogger for this site, executive director of Schaefer Marketing Solutions, and the author of several best-selling digital marketing books. He is an acclaimed keynote speaker, college educator, and business consultant.  The Marketing Companion podcast is among the top business podcasts in the world.  Contact Mark to have him speak to your company event or conference soon.