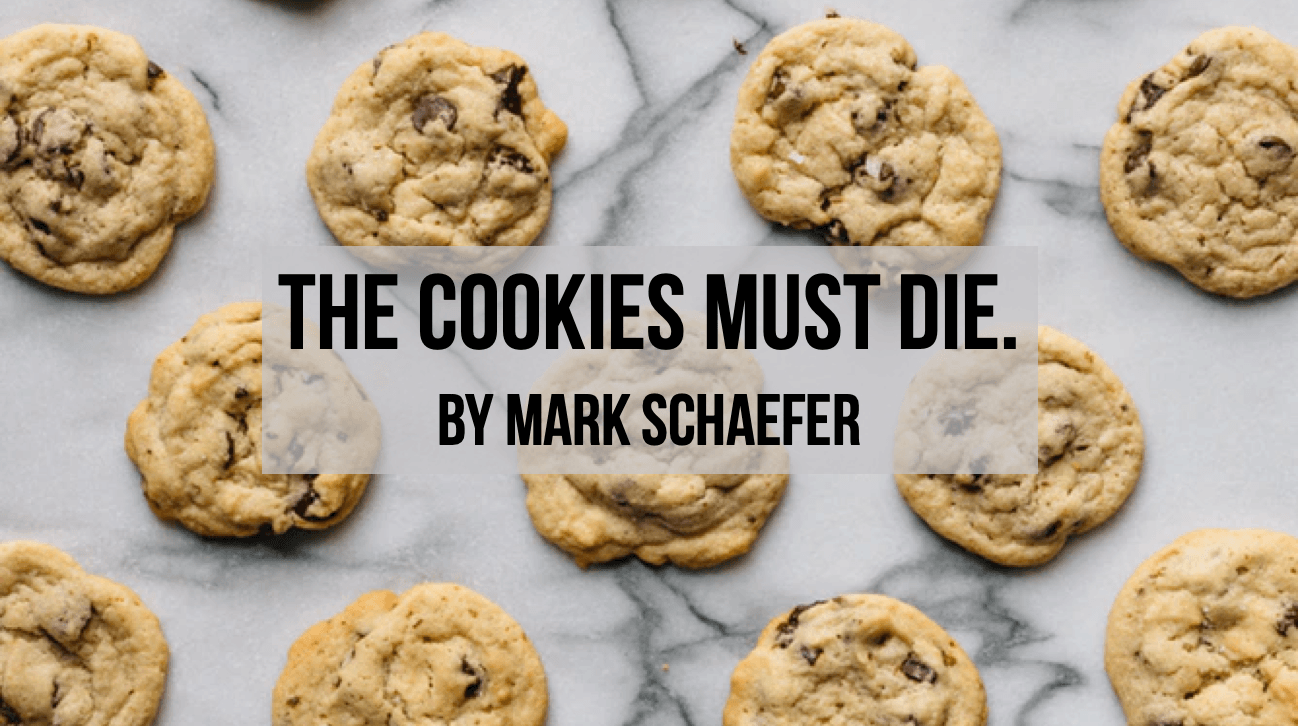 There are about 615 million devices in the world using ad blockers. This easily represents the biggest civil rebellion in the history of the world. In a loud, clear chorus, our customers are saying "stop interrupting me with these ads."
The ad industry's response has been to try to get around these ad blockers and show people more ads. Which, is the dumbest possible response.
As I was doing research for my book Marketing Rebellion: The Most Human Company Wins
, it dawned on me that consumers have been in rebellion against marketers for more than 100 years.
I thought it was poignant that the first TV remote was invented in 1950.  As soon as there were TV ads, there was a device invented to get around them!
Here's the lesson we can learn from the history of marketing. The consumers always win. Always.
And the latest battleground is cookies.
Cookies must die
In the digital world, cookies are small pieces of data sent by a website and stored on the user's computer by their web browser to perform many essential functions. They can be used to verify the account a user is logged in with, record the webpages a user has visited, compile long-term records of a user's browsing history, and build up a profile of our customer's interests, preferences, and habits.
Cookies have become the backbone of the digital marketing and advertising industry, enabling tactics like targeting, retargeting, behavioral marketing, programmatic advertising, and much more.
Studies show that ad targeting has been worth more than $25 billion by allowing advertising to more effectively reach relevant (usually) consumers. Many of my customers and personal friends have built their entire companies through the benefit of cookies.
Undeniably, ads that follow you around the web have created a powerful economic engine.
But they also creep people out.
And these spooked consumers have said "no."
The U.S. Congress, the European Union, the California attorney general and dozens of state governments have said that the cookie-based digital economy cannot stand as-is. This is a violent disruption to our world of eCommerce, much like the rebellion we saw with the ad blockers.
Resistance is futile.
Recovering from the cookies
Last week Google sent shock waves across the industry when it faced reality and announced it would phase out third-party cookies for Chrome over the next two years. This, of course, followed announcements by Apple, Firefox and others.
A post-cookie economy will cause a lot of heartache to retailers and perhaps destroy some business models. As panic sets in, there will be efforts to fight against the changes, or at least find ways to get around them.
Predictably, the advertising trade organizations went ballistic.
"Google's decision to block third-party cookies in Chrome could have major competitive impacts for digital businesses, consumer services, and technological innovation," Dan Jaffe, group EVP of government relations at the Association of National Advertiser, and Dick O'Brien, who has the same title at the 4A's, said in a joint statement shared with Marketing Dive.
"It would threaten to substantially disrupt much of the infrastructure of today's internet without providing any viable alternative, and it may choke off the economic oxygen from advertising that startups and emerging companies need to survive," they wrote.
Once again, fighting to keep something in place that consumers hate is an understandable but short-sighted response. It delays the inevitable. The consumers will eventually win.
One possible alternative to cookies is contextual targeting. But if this becomes another way to abuse consumer privacy, we're just going down another hole that will eventually be legislated away.
We have to get ahead of the curve and learn to go to market in a way that not only respects privacy but helps guarantee it.
We will figure it out.
We've all been down this road of disruption before.
I was in a marketing leadership position with a Fortune 100 company the first time the internet dramatically rocked my business world.
I was responsible for selling huge volumes of packaging products to beverage companies such as Coca-Cola, Anheuser Busch, and Coors. These contracts ran into the billions of dollars and the high-stake negotiations could run for 12 months or more.
All that went away in a single day.
In the early days of the internet, our customers started using reverse auctions (also called Dutch auctions).
All of the packaging suppliers would log into the same computer account and place their bids for the annual contract. There was complete transparency. Everyone could see every other company's bids. And then we watched the price drop like a rock as competitors lowered their bids, minute-by-minute.
Competitive and panicked sales managers countered with desperately low prices as the clock ticked down — an emotional reaction as their high-volume business evaporated in the closing seconds. In a span of 20 minutes — not months of negotiations — an entire annual contract was completed before our disbelieving eyes.
A century-old business model had been disrupted. Sales and marketing in our industry had been re-invented. I literally didn't know how we could stay in business under those conditions. Maybe that's how you're feeling now with the Google announcement.
But we did stay in business. Eventually, we transcended the chaos and adjusted to a new reality. And that's the way it's been with every business disruption in the history of the world.
The consumers always win
The lesson is, the best marketers need to get ahead of the consumer curve. The consumer rebellions always win, so stop doing what people hate.
Seriously.
Robo-calls? Stop it.
Piles of unwanted direct mail litter? Stop it.
Lead nurturing (a friendly way to say you're spamming people until they block you). Stop it.
And cookies? Well, our customers generally don't want to be creeped out and tracked anymore.
So we're going to have to stop that too. It may seem impossible, but we will find alternatives.
The new mindset
I recently wrote that the new marketing mindset must move from "change our customers" to "come alongside our customers."
Today's customer possesses the accumulated knowledge of the human race in the palm of their hand. We should trust that they can make their own decisions.
So let's find a way to come alongside them and help them have a life that is meaningful, healthier, more profitable, less stressful, more fun, awe-filled, adventurous, delicious, loving, joyful, and beautiful.
There are lots of ways to do that without violating the privacy of our customers and angering them. Just watch.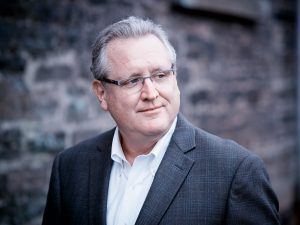 Mark Schaefer is the chief blogger for this site, executive director of Schaefer Marketing Solutions, and the author of several best-selling digital marketing books. He is an acclaimed keynote speaker, college educator, and business consultant.  The Marketing Companion podcast is among the top business podcasts in the world. Contact Mark to have him speak to your company event or conference soon.
Illustration courtesy of Unsplash.com