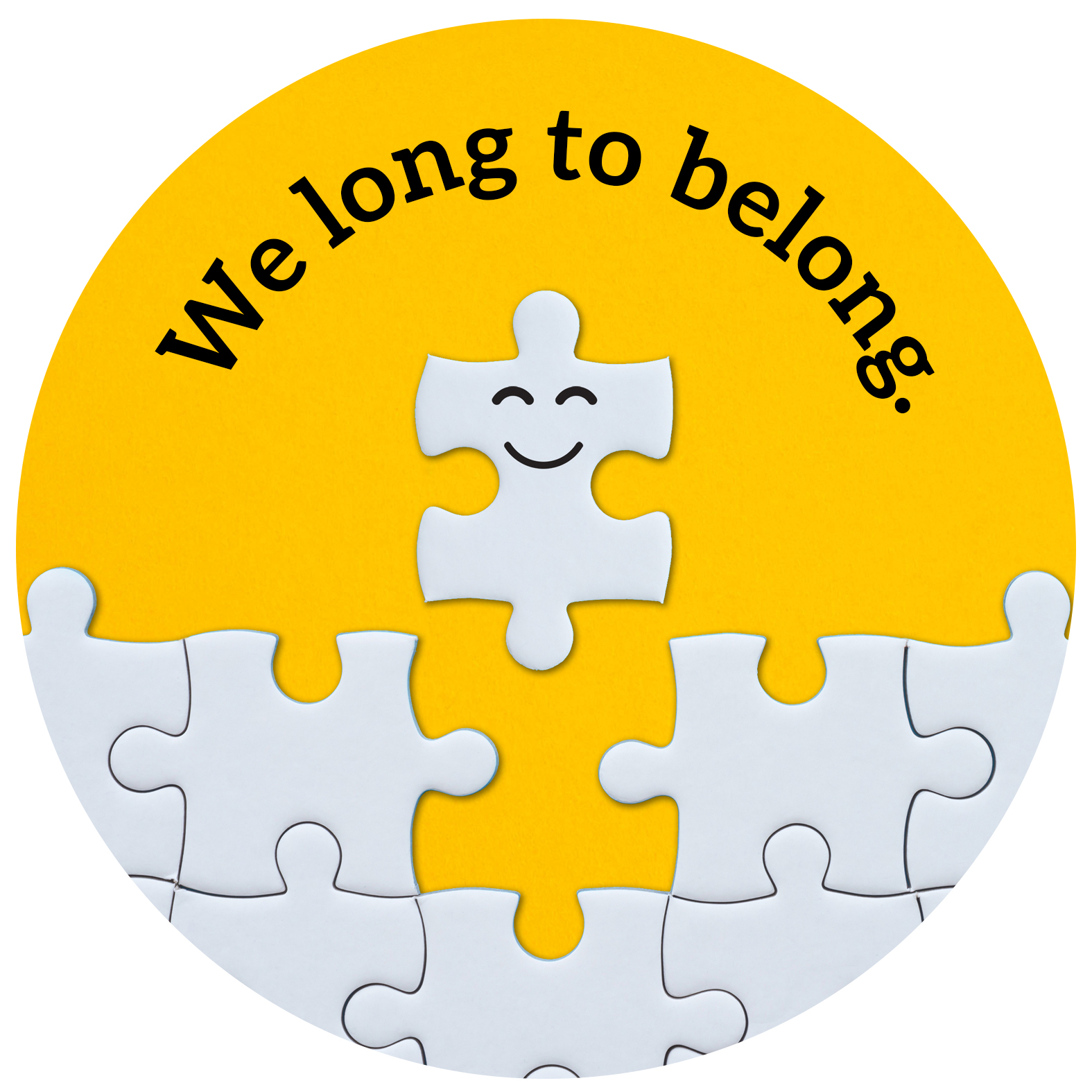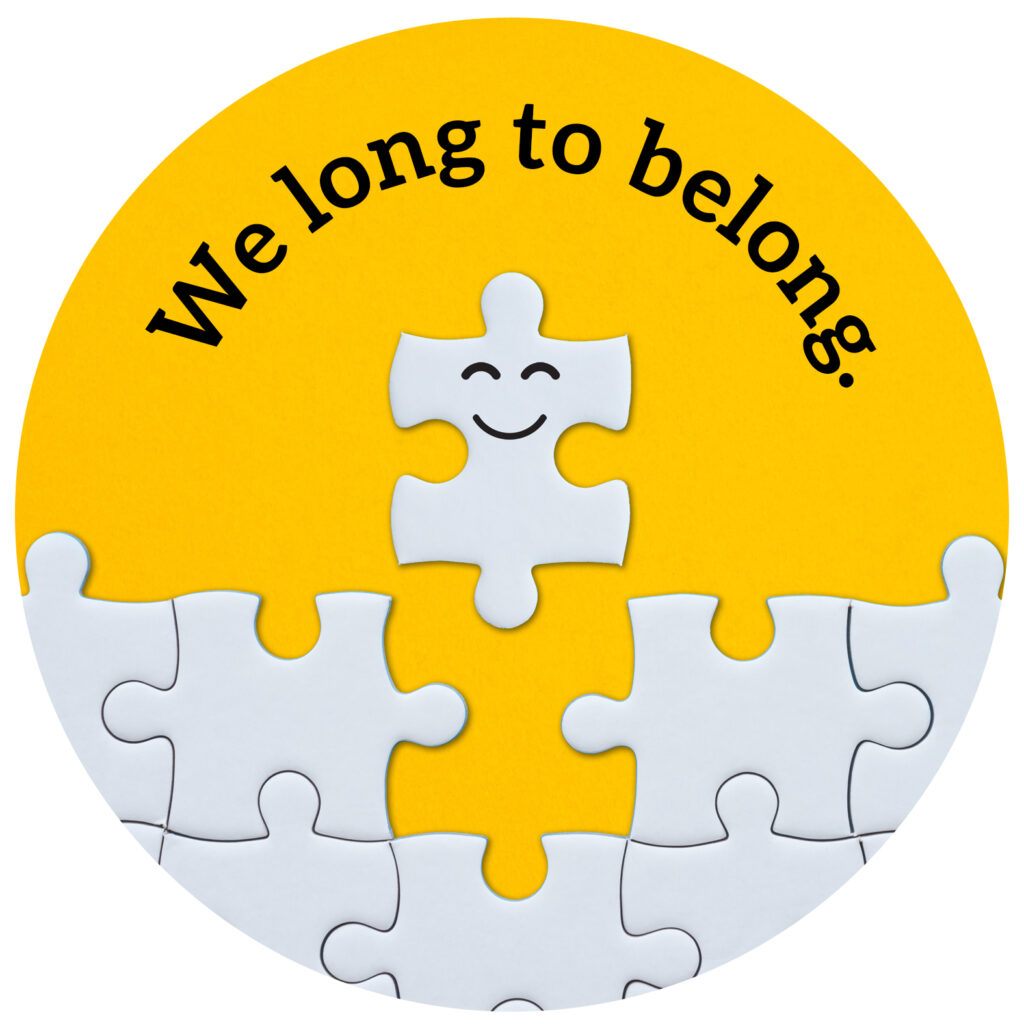 Today, I am proud and excited to introduce my new book — my best work — and an unmissable idea for this tumultuous marketing era. It is time for the next phase of human-centered marketing. It is time for modern marketing that works, marketing that customers actually want. It's time for marketing that heals.
My new book is called Belonging to the Brand: Why Community is the Last Great Marketing Strategy.
Today I'll share a few key ideas from this eye-opening book that will prove this is a vital resource that is worth buying, sharing, and incorporating into your marketing strategy.
1) Three trends point to our marketing future
If you've followed me for a while, you know I have a good track record of thinking through how trends come together and then pointing the way to our marketing future. This book makes an important statement about the evolution of marketing: It is obvious, based on three colliding megatrends:
Traditional marketing doesn't work like it used to. Month by month, the power of our marketing is diluted by waves of content, ad-free streaming services, unpredictable trends, fickle consumers, a decline in loyalty, and other factors I called out in Marketing Rebellion. We need a bold new way to connect with consumers in meaningful and lasting ways.
Tech investments enable belonging. Where is much of the VC money going these days? Web3. Metaverse. AI. NFTs. If you cut through the complicated jargon, you'll find an emerging infrastructure to help people connect and belong in new communities.
Mental health crisis. Perhaps the most significant trend of our time is the crisis in mental health. As many social institutions crumble, people today are lonelier, more isolated, and more depressed than ever. By a lot. Our customers are literally longing to belong.
It is profoundly clear that community is a critical part of the future of marketing. And I'm not alone in this belief. The very day I wrote the last words of my book, McKinsey released a significant report declaring community as the next big thing in marketing. That was kind of a mic-drop moment for me! My point is, this is the right book for the right time. 
2) An entirely new view of marketing opportunity
The company-sponsored community is not a new idea. However, this is the first book to examine community from the potential of brand marketing. This is an absolutely critical new view.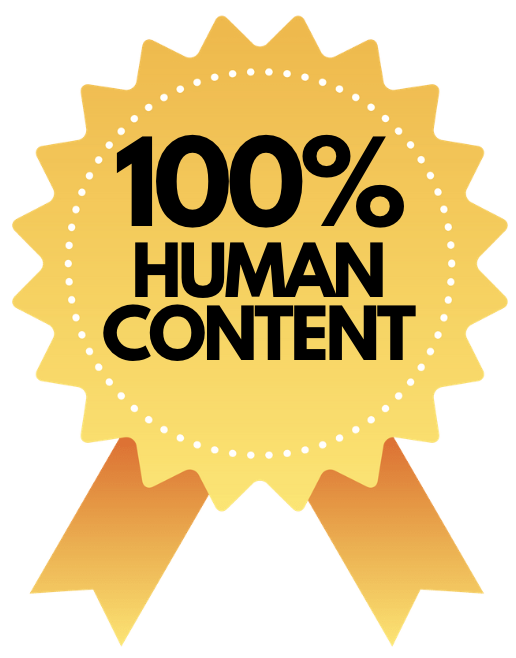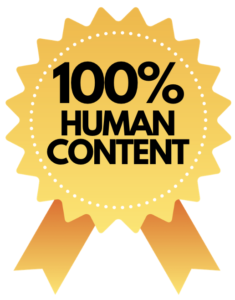 Most brand communities fail from the start because they're designed to sell stuff, and most people don't want to gather for that reason! 70 percent of the communities that make it are focused on cost avoidance through customer self-service. That's fine. But this is such a limited perspective!
If you open the lens much wider and view community as a brand-building powerhouse, you'll see benefits like:
Brand differentiation
An emotional barrier to brand-switching costs
Conversations that reveal opportunities for brand relevance
Insights that lead to product innovation
Direct feedback on product performance
Rapid information flow
Organic brand advocacy
Significant gains in brand loyalty
Improved customer retention
Co-created products and services
Access to firsthand customer data
… and more. Now, if you had an opportunity to work on a project that delivered those benefits, don't you think everybody would be talking about it? Don't you think "community" would be the hottest topic at every marketing conference?
But it's not. In fact, I can't recall ever attending a marketing conference where community was a significant topic.
That's why I claim that community is the most overlooked opportunity in the history of marketing opportunities.
3) Marketing that works … and heals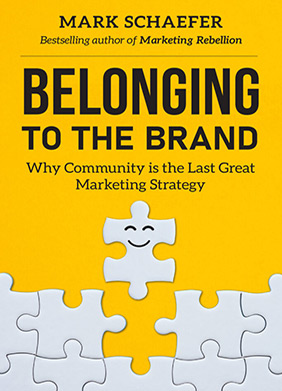 This book is not naive in its claim that it can help in a healing process for a whacked-out world. Mental health is a massive, complex problem, and I know that.
However.
When you dive down into the psychology of community, you'll find some incredibly profound dynamics.
Did you know that we need community to complete our full identity (according to Identity Theory)?
Community fills a deep psychological need and also provides a physical health benefit.
Positive feelings that build between friends in a community spill over to brand loyalty and love.
This is "wow" stuff to consider for a marketing professional.
So yes, the primary purpose of this book is to explore community-based marketing strategy in a new way. But there is also an undeniable power to contribute a healing power to the world.
4) Distinctive value
I am incredibly proud of this book. There are new ideas and inspirations you will find nowhere else. For example:
I connect the dots between social media and content marketing in an "emotional continuum"
You'll discover the 10 overlooked business benefits of community-based marketing
I provide a unique and definitive view of brand community measurement
You'll learn about the unexpected marketing leadership challenges posed by community
I'll teach you how technological and sociological changes will make social listening platforms obsolete
I also include more than a dozen new in-depth case studies from B2B, B2C, nonprofits, and even solopreneurs. There's something for everybody!
And like all of my books, there is no fluff. There is a new idea, inspiration, or lesson on every page. And Chapter 1 … well, a few people told me it made them gasp. You'll have to let me know what you think.
My guarantee
I devoted two years of my life to this book (and actually the idea first percolated in 2018!). It has passed through nine beta readers and incredibly intense scrutiny. Every word and idea has been carefully placed to create a joyful and powerful learning experience.
And the work paid off. In pre-launch, Belonging to the Brand hit number one in the Marketing category on Amazon. Here are some early reader comments:
"This book moved me like no other." Diamond Michael Scott
"Once again, Mark shows us his uncanny ability to see the future." Giuseppe Fratoni
"I actually lost sleep one night after reading a section that gave me ideas for my own group. I can't wait to try it out!" Valentina Escobar-Gonzalez
"This speaks to my heart and who I have always been as a marketer." Nichole Asquith
When I write a book, there is only one mantra pounding in my head: "I will never let you down." I didn't.
Please experience Belonging to the Brand for yourself in paper, Kindle, or an audio version narrated by me.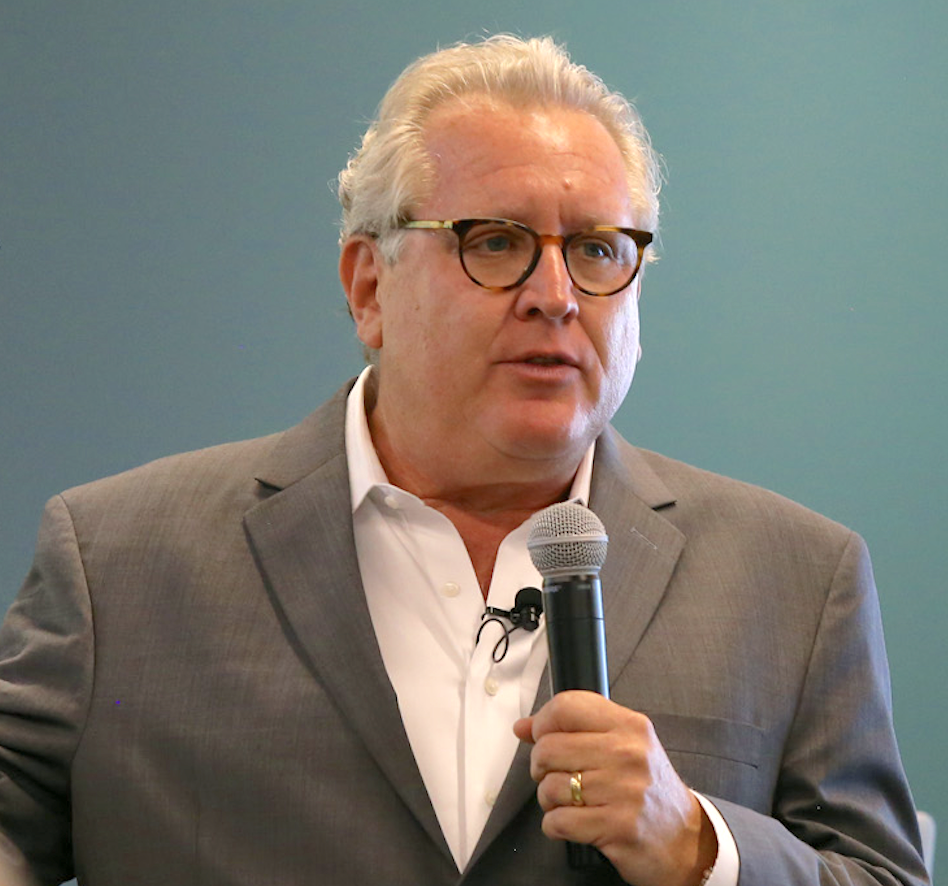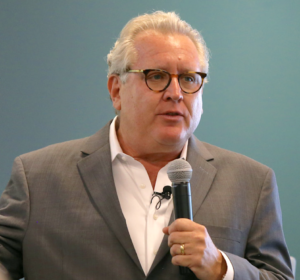 Mark Schaefer is the executive director of Schaefer Marketing Solutions. He is the author of some of the world's bestselling digital marketing books and is an acclaimed keynote speaker, college educator, and business consultant.  The Marketing Companion podcast is among the top business podcasts in the world. Contact Mark to have him speak at your company event or conference soon.
Follow Mark on Twitter, LinkedIn, YouTube, and Instagram.